Michigan Tech Great Lakes Research Center thriving after one year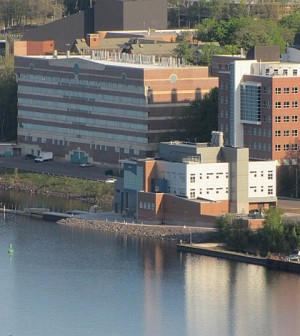 Great Lakes Research Center at Michigan Tech waterfront
Michigan Technological University's Great Lakes Research Center has just turned one year old and is already immersed in studying the Great Lakes.
According to a Detroit broadcaster, administrators at the center hired more scientists and faculty so that research can go deeper.   Four new faculty members will be joining the center this summer.
Guy Meadows, director of the Great Lakes Research Center, said the center has already become place of collaboration for scientists around the Great Lakes.
Technology and industrial companies are partnering with the center to develop technology for watercraft. The center is also working with a technology company to develop new unmanned aquatic vehicle.
Image: Great Lakes Research Center at Michigan Tech waterfront (Credit: Michigan Tech Great Lakes Research Center)