Michigan Tech's new supercomputer models lakes and oceans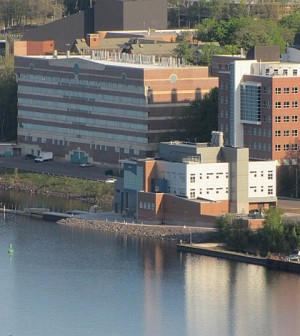 Great Lakes Research Center at Michigan Tech waterfront
Michigan Technological University has a new supercomputer which will be used to model lakes and oceans, according to a release. The new computer is named "Superior" and housed at the Great Lakes Research Center.
Researchers at Michigan Tech are already using the computer to track surface temperature changes across Lake Michigan. It's also being employed to make large-scale hydrologic models to help discern the impacts of climate change.
Superior will be used to track temporary events like algal blooms or emergency weather conditions. It's already assisting in a wide range of projects, and managers say that four of the five Great Lakes have been modeled more precisely than previously thought possible.
Image: Great Lakes Research Center at Michigan Tech waterfront (Credit: Michigan Tech)