Missing heat found in deep layers of ocean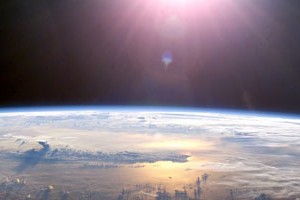 According to climate researchers, the majority of Earth's heat could be lurking deep in oceans, temporarily masking the climate-warming effects of greenhouse gas emissions.
Over the last decade, scientists have been baffled when greenhouse emissions kept increasing but world air temperatures did not rise correspondingly. However, according to the press, "computer simulations suggest most of the heat was trapped in layers of oceans deeper than 1,000 feet during periods like the last decade when air temperatures failed to warm as much as they might have."
Scientists at the National Center for Atmospheric Research ran five computer simulations of global temperatures, which indicated that global temperatures would rise this century. However, there would be periods of stabilization which would allow heat to move into deep ocean water.
Image Credit: fotopedia