More than half of U.S. river and stream miles in poor condition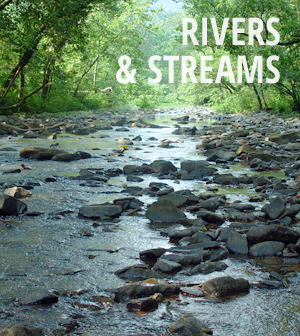 A recent U.S. Environmental Protection Agency survey found that 55 percent of river and stream miles are in poor condition for supporting aquatic life, according to an EPA press release.
The stream damage is mainly related to human activity near rivers and streams, and the effects literally trickle down into larger watersheds.
Researchers found 27 percent of rivers and streams have excessive nitrogen concentrations and 40 percent have excessive phosphorus concentrations.
Mercury was found in fish living in 13,000 of the nation's river miles.  High bacteria concentrations were also found in 9 percent of river miles.
Lack of vegetation near rivers and streams was also deemed a problem for 24 percent of rivers and streams monitored.
Data came from sampling of 1,924 river and stream sites across the country.