Most N.Y. hazardous waste sites within Great Lakes watershed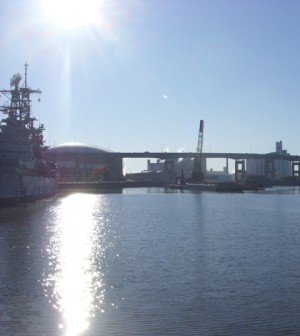 Researchers from the University at Buffalo have found that hazardous waste sites in Western New York could pose contamination risks for the Great Lakes, The Boston Globe has reported.
A University at Buffalo study has shown that a disproportionate number of dumping sites, industrial plants and nuclear storage facilities located across New York's Erie, Niagara and Cattaraugus counties are located within the Great Lakes watershed. The three counties contain 174 federal or state "Superfund" waste sites, 43 of which are classified as significant threats to public health.
The abundance of lead and radioactive wastes in the region could lead to the contamination of the Great Lakes, which supply an estimated 26 million to 40 million people with drinking water.
Image: Buffalo, N.Y. waterfront (Credit: Dougtone, via Flickr)