NASA shows climate data can predict some crop failures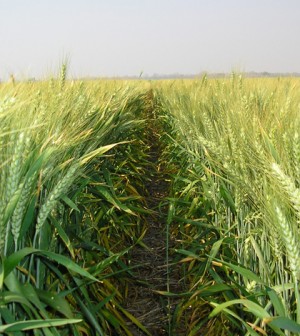 A new study led by researchers from NASA's Goddard Space Flight Center has shown that climate data can forecast crop failure months before harvest, NASA has announced.
Scientists used computer models of temperature and precipitation forecasts as well as past satellite observations to show how both temperature and soil moisture affect wheat and rice production. The models showed that researchers could accurately predict crop failure three months in advance for roughly 20 percent of wheat and rice croplands.
Researchers are hopeful that the data might be especially useful in poor countries, where knowing expected crop yields could help the economically disadvantaged get cheaper rates for renting agricultural equipment during strong growing seasons.
Image: Wheat field in Zambia (Credit: Wikimedia Commons)