NASA study shows Europe's 1800s soot sped glacial retreat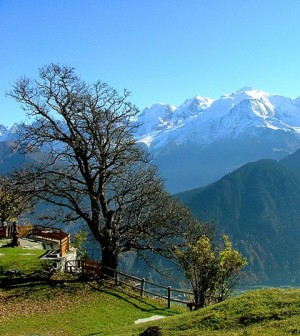 New research led by NASA scientists has shown that soot from 19th-century industrializing Europe caused the retreat of mountain glaciers in the European Alps, a release from NASA stated.
The widespread use of coal in Europe in the decades following the 1850s caused significant amounts of black carbon and other dark particles to pollute the air.
By studying ice cores of European glaciers and running computer models of glacial behavior, researchers determined that the black carbon and dark particles produced from industry settled on glaciers in the European Alps and caused them to melt faster in the mid-1800s because of the dark material's propensity to absorb more heat.
The study could help researchers understand how black carbon affects other glaciers in the region today, specifically those in the Himalayas.
Image: Mont Blanc, the highest point in the Alps (Credit: Wikimedia Commons)