National Academies report evaluates impacts of Deepwater Horizon spill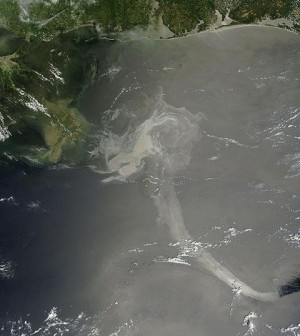 A report from the National Academies states that officials should determine the impact of the Deepwater Horizon Oil Spill on the gulf region with both the environment and economics in mind.
According to the report, the spill impacted 1,100 linear miles of coastal wetlands, causing roots in some areas to die, which led to runoff and the eventual disappearance of some wetlands.  Their disappearance may economically impact residents by reducing protection from storms.
More than 817 bottlenose dolphin deaths were documented after the spill until 2012. The total was more than all dolphin deaths from the previous seven years combined, which the report alleges may impact tourism.
The spill also reduced commercial fishing production by 20 percent overnight, which diminished the income of many fishermen.
The committee who wrote the report evaluated cleanup practices as well, noting that off shore cleanup was more economical and effective than cleanup near the Gulf Coast.
Click here to read the full report free.
Image: A satellite image of the Deepwater Horizon oil spill in the Gulf of Mexico (Credit: NASA)