Nearshore monitoring strategy proposed for Lake Tahoe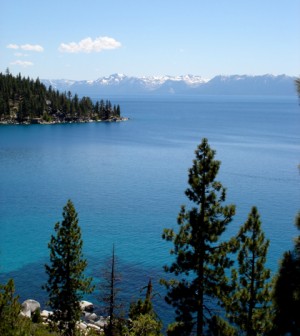 Scientists and resource management agencies have come together to develop a monitoring plan for the Lake Tahoe nearshore area, according to a release from University of California, Davis. The plan was developed for the U.S. Forest Service.
The plan doesn't recommend changing legal definitions or standards that affect Lake Tahoe's nearshore health. Instead, it explains the uniqueness of the area, presents a new conceptual model for evaluating nearshore health and ultimately proposes a new monitoring strategy for the area.
More than a dozen advisers from various agencies contributed to the plan. Those include the California Regional Water Quality Control Board, Desert Research Institute and the U.S. EPA.
Image: Lake Tahoe (Credit: Dawn Hopkins, via Flickr)