New field catalog features coastal buoys, rental equipment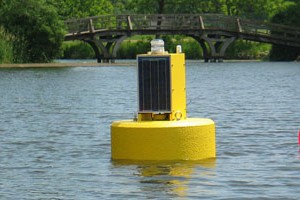 Fondriest Environmental has released its 2011 field catalog. View it online in PDF format here.
One of the most notable additions to this year's catalog is NexSens Technology's new series of coastal data buoys. These robust buoys can withstand rough seas while providing a reliable platform for demanding data collection applications. They house the popular and proven SDL500 Submersible Data Logger and are powered by integral solar power that allows for long-term unattended deployments.
This year's catalog features a variety of water quality testing, soil sampling, and weather monitoring products from leading vendors, including YSI, Vaisala, Lufft, Turner Designs, In-Situ, Thermo Orion, Hach, Solinst, OTT, SonTek, Sigma, Geotech, AMS, and more.
Also showcased is a wide selection of equipment Fondriest Rental offers for lease, often a more feasible option for short-term monitoring projects when purchasing is cost-prohibitive. Fondriest can rent out monitoring equipment with weekly and monthly rates to meet project requirements.
Additionally, this year's catalog features a wider selection of personal protection gear, such as marine anti-exposure suits, rescue kits, and insulated waterproof gloves.
Want to receive print copies of Fondriest catalogs and other literature? Just fill out our catalog request form.