New sensors in Monterey Bay benefit abalone industry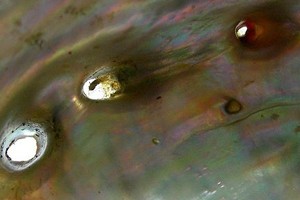 A new network of sensors will monitor California's Monterey Bay for harmful algal blooms and other hazards that threaten the abalone shellfish, according to a release from the National Oceanic and Atmospheric Administration.
In 2008, the farmed abalone industry generated $9 million in California. A harmful algal bloom likely caused a 2011 abalone die-off along the northern California coast.
The sensors, funded by NOAA and maintained by Monterey Abalone Company and Moss Landing Marine Laboratories, will collect data on dissolved oxygen, ocean acidification and other environmental conditions. The data will  benefit other fisheries while contributing to the overall scientific understanding of the Bay's environment.
The data will also feed into the NOAA-led U.S. Integrated Ocean Observing System, a public-private partnership working to make marine environmental data more accessible.