NexSens turbidity monitor delivers real-time turbidity measurements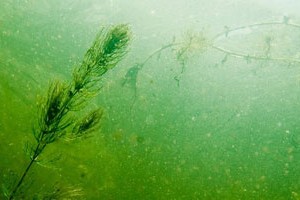 NexSens Technology has released the TurbidityMonitor, a measurement, data logging, and real-time telemetry system based on the field-proven ISO 7027 method and reliable cellular telemetry. The system provides turbidity measurements, as well as temperature, conductivity, salinity, and total dissolved solids (TDS). It then transmits data wirelessly over a cellular network.
The system consists of the NexSens SDL500C Submersible Data Logger with cellular modem telemetry and the YSI 600OMS V2 Sonde with 6136 Turbidity Sensor. The data logger includes four additional ports for connection to industry-standard environmental sensors, and the internal modem can be configured for any of the major cellular networks.
One of the more common problems with long-term turbidity monitoring is fouling. In dredge monitoring applications, re-suspended sediments are often the chief cause of fouling. To counter these effects, the YSI 6136 turbidity sensor incorporates a self-cleaning wiper. Before taking a reading, a mechanical wiper cleans the sensing optics to ensure the measurement is not affected by fouling sediment debris.
TurbidityMonitor is designed for use with NexSens data buoys, such as the extremely portable and easy-to-deploy MB-100 or the larger, sturdier MB-300. Together with a NexSens data buoy, TurbidityMonitor forms a completely autonomous turbidity monitoring solution. Alternatively, the system can easily be customized to work with a third-party floating platform. The unit is powered by eight D-cell alkaline batteries or optional SP5 solar power packs.
For more information on the latest in environmental data logging and software technology, visit www.nexsens.com.