NexSens' next-generation software simplifies project creation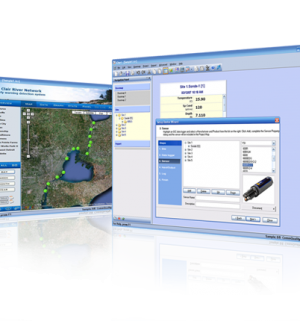 iChart Version 6.0, the latest environmental software release from NexSens Technology, has been expanded with new features and functions to meet the demand of environmental professionals.
Version 6.0's most noteworthy improvement is a new Project Setup Wizard that walks environmental professionals through the process of connecting water quality and weather sensors to an iSIC (Intelligent Sensor Interface and Control) data logger. A built-in device library eliminates all programming typically associated with connecting a sensor to a generic data logger.
iChart serves as a centralized project database for networks of remotely deployed environmental sensors connected to iSIC data loggers. Data can be transmitted in real-time via radio, phone, cellular, GOES, or LEOS satellite telemetry.
A recent project in Michigan uses iChart software and iSIC data loggers to connect 3100-iSIC cellular data loggers at drinking water intakes along 98 miles of the Detroit and St. Clair Rivers. Automated alarm tools notify project members via audible, email, or SMS messaging if a water quality parameter exceeds set limits.
iChart's environmental data visualization features provide environmental professionals with a comprehensive set of tools to assess and understand data. Included are functions and interactive tools for analyzing historical data, modeling, simulating systems, and developing statistical algorithms.
A unique report generator feature makes it easy to generate presentation-quality reports or export data to modeling and other post-processing applications.
iChart also automates website creation and data posting so that data can be shared with colleagues, contractors, or interested parties. NexSens' data hosting service at http://www.wqdata.com/offers a secure internet location for real-time web data.
About NexSens Technology: Recognizing the need for real-time environmental data, NexSens Technology, Inc was started in 1999 and is quickly becoming the preferred supplier for environmental researchers. The company's unique focus on water quality and weather sensors gives researchers valuable system features and capabilities not found in generic data logging equipment.