Nitrogen pollution grows in China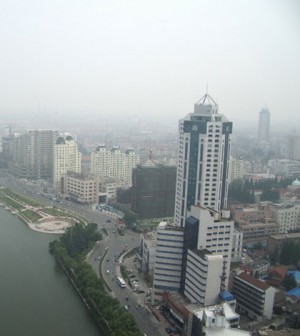 A new study published in Nature has announced that researchers at the China Agricultural University in Beijing have found that nitrogen pollutantion from agriculture, transportation and industry have increased throughout China by about 60 percent in the last 30 years.
Due to widespread economic growth in the past three decades and lax environmental regulation, airborne nitrogen emissions have become a threat to public health in China.
Key nitrogen pollutants, ammonia and nitrogen oxides, can be transformed to secondary pollutants such as ammonium and nitrates once nitrogen pollutants become airborne. These secondary pollutants are then washed to Earth through precipitation.
This process does substantial damage to the environment by causing spikes in soil acidification, fertilizing harmful algal blooms and threatening biodiversity.
Image: Air Pollution in Nantong, China (Credit: Peter Griffin)