No Asian carp population in Great Lakes, but maybe a fish or two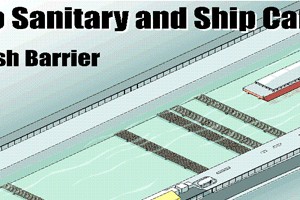 Though it's possible that some Asian carp may have passed an electric barrier near Chicago meant to keep the fish out of the Great Lakes, environmental officials see no indication of an established population in Lake Michigan, according to a report from the Green Bay Press Gazette.
The Press Gazette's report is based on comments made at the 2012 Wisconsin Lakes Partnership Convention by John Goss, the White House Council on Environmental Quality's director on Asian carp. Goss also said the U.S. Army Corps of Engineers is working a study economic impact of a potential carp invasion.
Read more at the Green Bay Press Gazette.
Image credit: New York Invasive Species