Northeast Michigan students clean, sample Lake Huron beach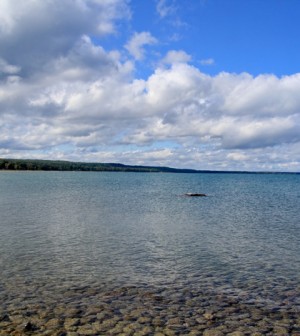 Lake Huron near Oscoda (Credit: stevendepolo, via Flickr)
Northeast Michigan students descended on a Lake Huron shoreline park to clean the area and collect water quality data this past September, according to a report from Michigan State University.
The Adopt-a-Beach project was the start of a year-long program from Oscoda Middle School aimed at teaching students to be stewards of local water resources.
Students cleaned up the AuSable Shoreline Park, near Oscoda, Mich. While collecting trash, students documented the different types of litter they found.  The information will later be shared with the community in an effort to encourage conservation.
Some students gathered water samples and measured different water quality parameters, like pH.
The same group will spend time studying the Pine River-Van Etten Lake Watershed next year.
Image: Lake Huron near Oscoda (Credit: stevendepolo, via Flickr)