Northern Kentucky University students develop Water Quality Pro monitoring app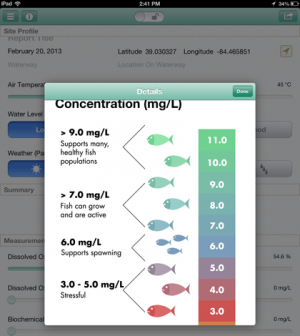 Students at Northern Kentucky University have developed a smartphone app that will leverage citizen science to monitor the nation's waterways, according to a release. They plan to showcase the app at the EPA's People, Prosperity and Plant competition.
Called Water Quality Pro, the app lets users share monitoring data they collect from rivers and streams nationwide. Parameters like dissolved oxygen, turbidity and pH can be uploaded into site profiles that others can use.
The app is currently available for download in the Apple App Store. To go along with the app, students plan to launch a website where data may also be stored and accessed.