NRDC's annual beach report analyzes state and federal monitoring data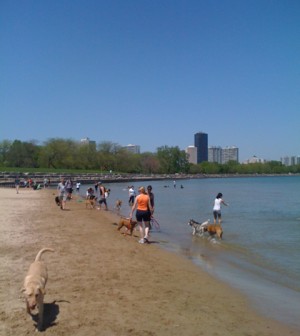 A beach water quality report issued by the National Resources Defense Council sheds light on the best and worst of the nation's beaches, according to a press release.
For the 23rd year running, the NRDC's annual report analyzes beach water data collected by U.S. Environmental Protection Agency and state organizations. Over 200 beaches are tested for bacteria, viruses and other contaminants — all primarily the result of stormwater runoff and sewage.
The quality of America's beachwater appears to have remained fairly stable, with 7 to 8 percent of beachwater samples violating health standards every year since 2006. Delaware, New Hampshire and North Carolina had the cleanest beaches in this year's report, while Ohio, Wisconsin and Minnesota reported the highest violation rates.
Image: A Lake Michigan beach in Chicago (Credit: Chris Hamby, via Flickr)