NSF funds work to model cyanobacteria growth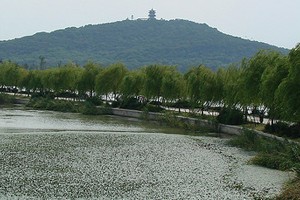 The National Science Foundation granted $2 million for the project to analyze why cyanobacteria has become more prevalent in lakes and rivers in recent years, according to a Northeastern University article.
Cyanobacteria are dangerous and potentially deadly if consumed. Neurotoxins produced by the microbes can kill a mammal quickly, according to the article.
Principle researchers in the study have been monitoring nutrients and cyanobacteria in China's Lake Taihu for years. The grant will enable the researchers to model observations so that they can better understand how nutrients and temperature work together to drive blooms. A model would help predict the effects of nutrient reduction scenarios.
Professors from Northeastern, the University of North Carolina, the University of Tennessee, Knoxville and the University of Texas, Austin are all co-principle investigators in the study.
Image: China's Lake Taihu, where collaborators on the NSF project have collected data (Credit: Marc van der Chijs, via Flickr)