NSF grant supports new monitoring tech at University of Wyoming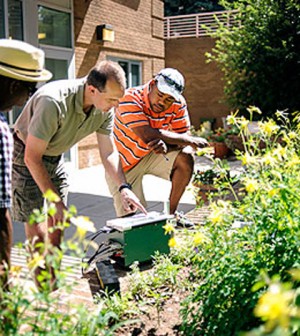 University of Wyoming students got first-hand experience with new monitoring equipment following a grant from the National Science Foundation, according to a release from the school. The five-year, $20 million grant is the largest in the university's history.
The grant will support research into watershed hydrology, geophysics, remote sensing and computer modeling. As part of the research it supports, students have already gained experience with seismographs to view aquifers and shale fragments. They've also used centrifuges to measure the efficiency of water's flow.
Most of the new equipment was used in a collaborative field course, which brought together students of varying disciplines. Some studied geology, physics or ecosystem science, but most all agreed the experience would be helpful in their future fields of work.
Image: Brent Ewers, a UW assistant professor of botany, explains to Jackson State University students how to operate a device used to conduct gas exchanges of leaves (Credit: University of Wyoming)