NSF grant to boost virtual watershed research in the West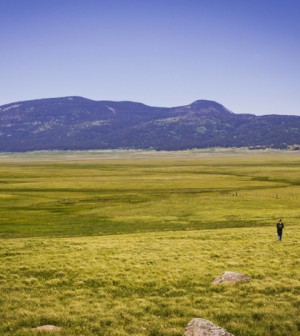 A consortium involving the Nevada System of Higher Education, the University of New Mexico and the University of Idaho has been awarded $6 million by the National Science Foundation to advance watershed science, workforce development and education with cyber infrastructure over the next three years, the University of New Mexico has reported.
The Western Consortium for Watershed Analysis will develop better models in a virtual watershed framework to help understand water resource processes at high elevations in New Mexico, Nevada and Idaho that are being affected by climate change.
Increased temperatures can impact water storage, water flow and water quality in these regions. Even small variations in climate can influence precipitation, vegetation, fire, soil moisture and runoff in profound ways.
Image: Valles Caldera, N.M., is home to the Jemez Watershed, which will be studied by researchers (Credit: Thomas Shahan, Wikimedia Commons)