Ocean observing systems initiate glider data clearinghouse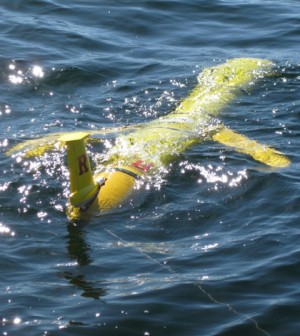 The Integrated Ocean Observing System will collaborate with the Mid-Atlantic Regional Association Coastal Ocean Observing System to create a data clearinghouse for gliders, according to an IOOS announcement.
The popularity of gliders and their growing use spurred the creation of the Data Assembly Center. MARACOOS will host the data, which will come from gliders based in oceans and the Great Lakes.
The data center is part of IOOS' greater goal to format standards for glider data collection, cataloging and access.
Image: A Rutgers University glider shortly after deployment near South Africa (Credit: Rutgers/I-COOL)