Ohio tributary water quality study yields positive results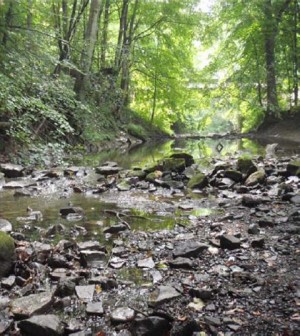 The Ohio Environmental Protection Agency has announced that its 2010 study of the Walhonding and Muskingum River tributaries in Southeast Ohio has yielded encouraging results regarding the area's water quality.
The Ohio EPA collected samples from dozens of sites to analyze the conditions of aquatic wildlife and monitor the levels of bacteria, metals and nutrients present in the tributaries. The findings indicated that the water quality met Clean Water Act standards.
The tests are part of a comprehensive water quality monitoring program that is one of the most exhaustive in the nation: water chemistry, stream biology and habitat composition are different components tested to determine the overall health of rivers and streams.
Image: Walhonding River tributary (Credit: Ohio Environmental Protection Agency)