Orlando Wetlands Festival celebrates local park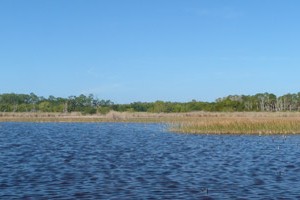 In Orlando, Fla., the city stirs up appreciation for local wetlands by throwing a party. On February 18, the 12th annual Orland Wetlands Festival will take place in the 1,650-acre Orlando Wetlands Park. The event exposes participants to the flora and fauna of the wetlands through guided birding hikes, native plant identification hikes and exhibits on poisonous plants and wildlife.
Formerly a dairy farm, the park was established in 1987 to channel treated wastewater from a nearby water reclamation facility to the St. Johns River. The wetland is capable of filtering up to 35 million gallons of water each day. The wetland features marshes, grasslands, swamps and lakes with over 2 million aquatic plants and 200,000 trees.
Read more at cityoforlando.net