OSU restored wetland thrives unattended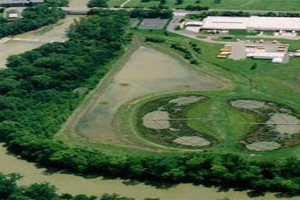 Two experimental wetlands created on campus at Ohio State University suggest that wetland restoration is best left to nature. Both created in 1994, one wetland researchers planted 13 common plant species around and the other they left alone. After 15 years, both wetlands contain nearly the same number of plant species and are both surrounded by trees. According to lead researcher Bill Mitsch, the results suggest that the original conditions of a wetland do not matter as much as how it develops naturally over time.
Both wetlands recorded nearly twice the sequestration rate than the project's natural reference wetland. However, the wetlands did differ in methane emission. The planted wetland emitted 16 grams of methane per square meter per year while the unplanted wetland emitted 32 grams.
Read more at ScienceDaily.