Penn State University Projects Help Drinking Water Well Owners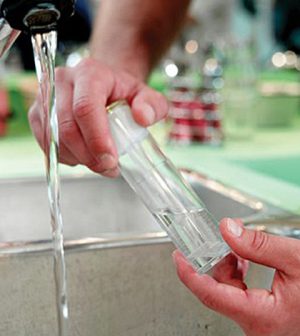 New projects will provide free water testing and education for well owners in Pennsylvania. (Credit: Penn State)
More than 3 million Pennsylvanians use nearly 1 million private wells to get their drinking water, yet the state doesn't mandate well-construction or maintenance standards, according to a release from Penn State University. In addition, more than 40 percent of the wells fail to meet just one drinking water standard.
By combining two projects, researchers at the university plan to offer free water testing for 380 homes in an effort to help safeguard public health. Results of the testing will also be added to a Penn State Extension database that scientists use to track contamination in private drinking wells across Pennsylvania.
Data will also be shared with the H2O Solutions mobile app developed by the university that aims to help well owners and groundwater professionals. It helps professionals evaluate wells and springs and diagnose causes of problems to water quality as well as improve testing decisions.
Top image: New projects will provide free water testing and education for well owners in Pennsylvania. (Credit: Penn State)