Peruvian farmer manages weather station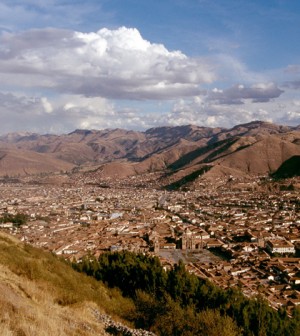 Cusco, Peru (Credit: Colegota, via Wikimedia Commons)
Four months out of the year, a Peruvian llama farmer doubles as a meteorologist for the city of Cusco, according to The Guardian. Silverio Chiquenayra-Quispe is his name.
Three times a day, the farmer checks figures recorded by the Pumatalya weather station. He reports data on temperature, wind speed and rainfall to the municipal radio station, which passes it on to the public in Spanish and Quechua, a local language.
The weather station was built in 2011 as part of a Peruvian government program to study climate change, and locals were involved from the beginning. Three other families take over the last eight months of each year.
Image: Cusco, Peru (Credit: Colegota, via Wikimedia Commons)