Precise, remote coastal mapping relieves legwork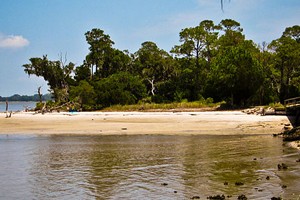 University of Georgia researchers developed a remote coastal mapping system so accurate that it can place coastal topography within six inches of its actual location, according to a release from the university.
The system was used to map the coasts of Jekyll Island so that developers, conservationists and tourists would have accurate information on the island's shorelines.
The mapping process incorporates light detection and ranging (LiDAR) with satellite imaging to give both topographical and photographic data of current coast conditions.
Researchers compared data collected from remote observation to historical data dating back to 1857. They were then able to model how events like storm surges or sea level rise would affect Jekyll Island's coasts.
The team of UGA researchers created a website to aggregate their data and inform anyone who wants to know about the status of their favorite Jekyll Island beach, said Byungyun Yang, a research associate at the UGA Center for Remote Sensing and Mapping Science and the lead author of the study.
Researchers found that the islands' coasts shifted similarly to other barrier islands. Beaches eroded on the north shores and increased on the southern shores.
Traditionally, shorelines are mapped on the ground in the same fashion as roads, which is much more labor intensive than remote mapping.
Image: A Jekyll Island beach (Credit: Jo Jakeman, via Wikimedia Commons).