Pro-Line chest waders are now available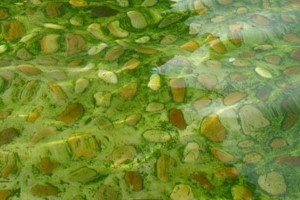 Fondriest Environmental has recently added numerous chest waders to its product offering. These include Pro-Line chest waders, which are engineered to be durable and supportive, while still providing optimal comfort for extended use in the field.
Pro-Line composes quality waders with unique lightweight rubber that ensures protection against cracking and deterioration. This rubber is proven to be more water resistant than canvas, rubber, or nylon alone. Some waders are made of nylon rubber and others of vulcanized rubber, based on the use of the waders. The waders are each tank-tested and come with guarantee of being 100% waterproof.
Each boot is insulated with Thinsulate to provide warmth in the coldest conditions. The boots also have a heavy-duty cleated outsole for maximum protection and a removable insole for hours of comfort. Each pair includes belt loops and a draw string for a snug and supportive fit. Some pairs feature quick-release buckles and knee patches.
The waders offer storage for a variety of uses. Each pair provides at least one large storage pocket, and many are made with several compartments. The Extra Size Chest Waders even include a special compartment for hand-warming.
Pro-Line chest waders ensure quality waterproof protection in a variety of settings and are an ideal choice for field work.
To learn more, contact a Fondriest Environmental product specialist at 888.426.2151 or customercare@fondriest.com.