River to be used for 2012 Olympics meets cleanliness standards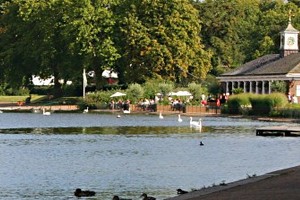 The European Environment Agency has declared that the Serpentine River, to be used for the triathlon and marathon swimming events at this year's Olympic Games in London, is in "good and sufficient" condition for bathing water standards. This is the fifth year in a row the Serpentine has met bathing water standards, ranking among the 97.4 percent of waters that also met cleanliness standards in the United Kingdom. The EEA executive director said water quality in Europe has improved significantly over the last 20 years, especially with stricter guidelines in place.
Read more at The Guardian.
Image credit: Tony Atkin