Rivers around Penn. among nation's most polluted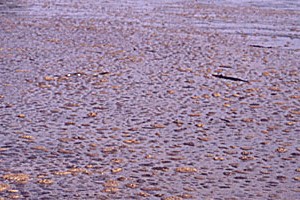 Rivers flowing through Pennsylvania and neighboring states are among the nation's most polluted, according to a Pittsburgh Post-Gazette report on an environmental group's assessment of federal toxic discharge records.
The assessment issued by the PennEnvironment Research and Policy Center shows that the Ohio River received 31.1 million pounds of toxic discharges, the highest in the country. Four other Pennsylvania rivers, including the Delaware River, were among the top 50 most-polluted streams. A PennEnvironment representative said the report shows that the Clean Water Act ought to be more strongly enforced.
Read more at Pittsburgh Post-Gazette.