S.C. barrier island increases erosion monitoring after sand loss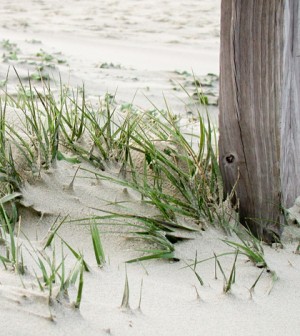 Beach sand on Isle of Palms (Credit: Gary Dicer, via Flickr)
City officials in the Isle of Palms, S.C., announced new efforts to increase erosion monitoring after the island city lost more than 180,000 cubic yards of sand in three years, according to an article in the Post and Courier.
Environmental consultants from Coastal Science & Engineering determined that from September 2010 to November 2012 the island lost 122,400 cubic yards from the city's shore.  Between July 2012 and July 2013 the consultants estimated that the beach lost 58,000 cubic yards of sand.
The city plans to spend $20,800 on monitoring the shoreline.
Consultants blame the erosion on an inlet channel that runs along the beach and increasing seaweed shoals offshore. Both disrupt normal recirculating flow of sand.
Image: Beach sand on Isle of Palms (Credit: Gary Dicer, via Flickr)