San Diego Coastkeepers ups watershed monitoring efforts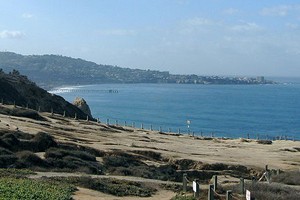 A study by San Diego Coastkeepers found that pollution levels in San Diego County's 11 watersheds increased in 2011. The organization, which works to protect and restore waters in San Diego County, is responding by increasing its water monitoring efforts, according to the Beach & Bay Press.
Having just signed its 700th volunteer, Coastkeepers is building upon the training it provides to those interested in monitoring water in the area. The level of training keeps data that volunteers collect at professional levels, which assists state and government monitoring efforts at lower cost.
Last year's study noted that the health of most of the watersheds in San Diego County was "fair" on Coastkeepers' scale. No watersheds scored a ranking of "marginal" or "excellent."
Image: Pacific Coast of San Diego County (Credit: Abeach4u, via Wikimedia Commons)