Satellite study finds significant glacial ice loss across the globe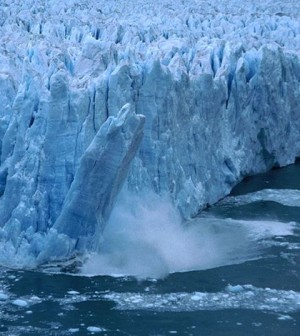 A new study led by Clark University suggests that although 99 percent of the Earth's land ice is concentrated in the Greenland and Antarctic ice sheets, the remaining 1 percent of ice in the world's glaciers contributed just as much to global sea rise as the two ice sheets combined from 2003 to 2009, the University of Colorado Boulder has reported.
Researchers compared ground measurements to data from NASA's ICESat satellite and GRACE spacecrafts to estimate ice loss in the world's glaciers.
The research showed that all glacial regions lost mass from 2003 to 2009. The biggest losses occurred in Arctic Canada, Alaska, coastal Greenland and the southern Andes and Himalayan mountain ranges.
Image: Perito Moreno glacier in Argentina (Credit: Christof Berger, Wikimedia Commons)