Algal bloom poetry book takes science from laboratory literary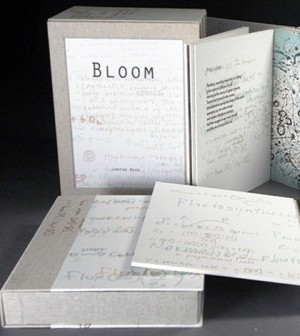 Scientists from the Woods Hole Oceanographic Institution converted their work from laboratory to literary, creating an algal bloom poetry book, according to the WHOI publication Oceanus.
Elizabeth Halliday, a WHOI oceanographer, and Sophie Clayton, a graduate student working a WHOI, partnered with artist Janine Wong to create a book of illustration and prose all about single celled organisms drifting in the sea.
The poems weave technicality with alliteration, rhythm and, of course, phytoplankton.  They describe the single-celled organisms as free drifting entities under the control of nature's forces, while explaining aspects of diatom production and respiration. 
Below is an excerpt taken from the release:
"Planktos, meaning 'wanderer' or 'drifter,' gives name to billions of cells
moving at the mercy of great currents. Tossed and turned in the ocean,
phytoplankton pump the lungs of the earth
sponging up raw solar energy and carbon dioxide to produce
half the oxygen in our every breath, and the very scent of the sea.

The phytoplankton are not alone in their wanderings.
Within a single teaspoon of seawater, bear witness to the battle:
fifty million viruses, attacking
five million bacteria, reacting, and interacting
with fifty thousand phytoplankton, bent on survival.

As daylight contracts, winter's cold waters are roiled by storms
superimposed on the typical turbulence of eddies and gyres.
The phytoplankton rest.
Awaiting the sun, they anticipate a new season
in waters redolent with potential for growth."

The project was part of the Synergy Project to combine art and science.
Image: Bloom included prints; diagrams and thoughts from a lab notebook; and a poem written by Halliday. (Credit: Janine Wong)