Scientists Say Seas Could Still Rise 20 Feet Even If Emissions Targets Reached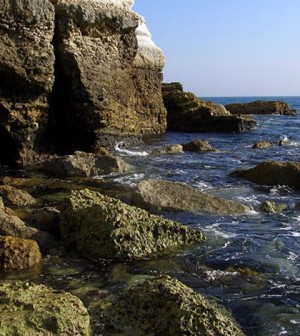 Scientists say sea levels could continue to rise even if current emissions targets are maintained. (Credit: JimChampion/CC BY-SA 3.0)
According to a recent article from Reuters, a team of international scientists has found that global sea levels could still rise a whopping 20 feet, even if worldwide efforts succeed at meeting global warming reduction targets.
The researchers used ice cores and fossil records from coral to show that there was a sea level rise of 6 to 9 meters around 125,000 years ago during a period marked by temperatures similar to those experienced today. They also noted a 6- to 13-meter rise in sea levels that occurred during a warm period 400,000 years ago that had a temperature average 1 degree Celsius above what it is today. And a 6-foot rise in global sea levels happened during a similar warm period 3 million years ago, scientists say.
The findings are significant, considering the United Nations goal is to limit temperature rise due to greenhouse gas emissions to 2 degrees Celsius, a change greater than that occurring during previous significant elevations in sea level. Notably, Antarctica is believed to have already exceeded a tipping point which will lead to a thaw that cannot be stopped, researchers say.
Top image: Scientists say sea levels could continue to rise even if current emissions targets are maintained. (Credit: JimChampion/CC BY-SA 3.0)