Sewage leak on Arkansas River plugged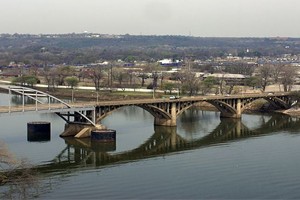 A leak that allowed an undetermined amount of contaminated water to spill from a Kansas sewage treatment plant into the Arkansas River has been plugged, according to a report from the Wichita Eagle.
The leak lead to high E. coli levels, a public health advisory against human contact with the river and a fish kill. Water quality has improved since the plug was installed, but officials aren't yet sure that the leak has stopped completely.
Read more at the Wichita Eagle
Image credit: Belinda Hankins Miller, Wikimedia Commons