Smog shuts down schools, airport in Chinese city of Harbin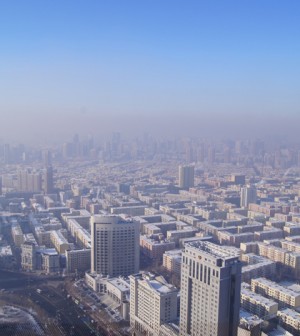 Smog over Harbin in December 2012 (Credit: Fredrik Rubensson, via Flickr)
A smog emergency effectively shut down the northeastern Chinese city of Harbin on Oct. 21, according to Reuters.
A smog index of PM2.5 reached a reading of 1,000 in parts of the Heilongjiang province's capital city, closing schools, bus routes and the airport. The World Health Organization considers a reading of over 300 hazardous, but recommends a regular level below 20.
The emergency has been blamed on the initialization of heating systems across the city in response to the cold weather. Visibility in parts of the city was reduced to 10 meters.
In spite of government plans to tackle the air pollution, little apparent progress has been made over the last few years.
Image: Smog over Harbin in December 2012 (Credit:  Fredrik Rubensson, via Flickr)