Solinst BioBailers are a green alternative for groundwater sampling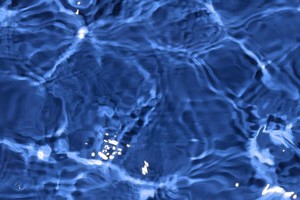 Fondriest now offers a more eco-friendly alternative for collecting samples from groundwater sources. Solinst's new model 428 BioBailer is a completely biodegradable bailer that comes at a low cost. It is constructed with transparent PVC, allowing users to visually inspect the sample.
Though the PVC is completely biodegradable, it still meets the quality standards of other standard PVC bailers. Additionally, its rigid body prevents bending, and the top and bottom are tapered to avoid hangups in a well. The bailer is made of a denser-than-normal PVC material, making it heavy enough that weights are unnecessary for most applications.
When the bailer is lowered into a well or tank, a one-way check valve at its bottom opens to allow water into the vessel. Upon retrieval, the check valve closes, retaining a sample from the well or tank in the bailer from that elevation.
BioBailers can hold more than one liter of sample and are proven to be non-leaching according to the SPLP EPA 1312 extraction process followed by analysis using EPA 8260 for volatiles and EPA 8270 for semi-volatiles. This 18-hour test greatly exceeds the demands of a disposable bailer.
The BioBailer is constructed with a rugged handle and a bailer cord opening, which can be used with a Solinst Model 103 Tag Line. Standard bailers have a 1.5′ x 3 ft. (38 mm x 91.5 cm) body and include a sample release device.
To learn more, contact a Fondriest Environmental product specialist at 888.426.2151 or customercare@fondriest.com.