SonTek SmartPulseHD software update for RiverSurveyor M9 and S5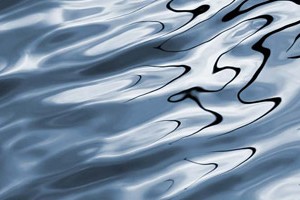 SonTek has announced an upgrade to its RiverSurveyor Live software that allows for the generation of sharper, more vivid graphical displays of velocity data than was previously possible with RiverSurveyor S5/M9 systems.
The enhanced velocity graphing is thanks to SmartPulseHD, an intelligent algorithm that analyzes water depth, velocity, and turbulence, then adapts the acoustic pulse scheme to accommodate those conditions. It uses a variety of cutting-edge technologies — multi-band acoustics, as well as pulse-coherent, broadband, and incoherent techniques — to provide the highest resolution possible. Velocity pictures with cell sizes down to 2 centimeters are now possible.
SmartPulseHD also dramatically enhances the S5/M9's ability to make low-velocity measurements. Understanding the velocity distribution during low flow events will now be significantly easier. SmartPulseHD accomplishes all of this with no required user settings.
All the same graphing capabilities are also now available in mobile format, with options for profiles, time series, tracks and contour graphs.
All tables and data can be automatically exported to ASCII and Excel. Additionally, all graphs can be customized and exported to Word, Excel, or many other applications. Customization options are quick and easy.
Visit http://www.sontek.com/sw/riversurveyor-live.php for details on installing the software upgrade. to learn more about the RiverSurveyor, contact a Fondriest Environmental product specialist at (888) 426.2151 or customercare@fondriest.com.