South Carolina city ramps up monitoring of nuclear plant's cooling water discharges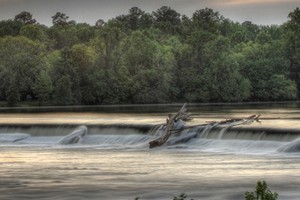 City officials in Columbia, S.C. plan to increase frequency and transparency of monitoring of a nearby nuclear power plant's cooling water, according to The State, the city's newspaper.
Plans include testing for radioactive materials yearly instead of every nine years. The utility company will share pollutant tests daily and report any deviation from normal levels to city officials.
Water plant workers will also receive emergency training.
Cooling water discharged from the V.C. Summer nuclear plant flows into the Broad River, from which the city draws water for 375,000 people. The city draws around 35 million gallons per day from the river. City officials are considering a budget of up to $40 million to create a backup water system.
A group of environmentalists brought the issue to light and motivated city officials to stipulate more monitoring.
The plant is building two new reactors which should be completed within six years.
The Broad River receives cooling water from the V.C. Summer nuclear plant (Credit: Scott Oves, via Flickr)