States' water plans don't address climate change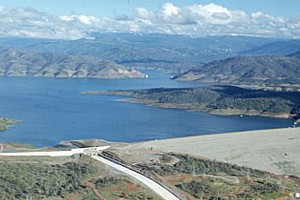 Most states need to do more to address the looming effects of climate change on water supplies, according to a study from the Natural Resources Defense Council.
According to an Associated Press report on the NRDC analysis, too few states have taken into consideration the effects of rising temperatures on future precipitation patterns when developing programs to promote water conservation. Some don't have conservation plans at all.
Southwestern states New Mexico, Arizona and Texas were among the lowest-ranked in climate change preparedness.
Read more at Wall Street Journal.
Image credit: California State Water Project.