Status of U.S. Fisheries report shows gains in overfished stocks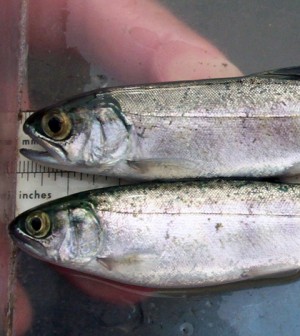 The 2012 Annual Report on the Status of U.S. Fisheries has shown that overfishing has been curbed and fish stocks have been rebuilt in the U.S. over the past year, the National Oceanic and Atmospheric Administration has reported.
The progress is due to a collaborative effort between NOAA Fisheries, regional fishery management councils and various stakeholders to uphold the Magnuson-Stevens Fishery Conservation and Management Act, which provides a comprehensive series of guidelines to protect fish species and their habitats.
The report shows that 10 stocks were removed from the "overfishing" list since 2011, while another four were removed from the "overfished" list. Additionally, six stocks were declared "rebuilt" from the previous year.
2012 was the first year that all federal fisheries adhered to annual catch limits.
Image: Coho salmon was one of six stocks rebuilt in 2012 (Credit: NOAA)