Study finds brown trout survive in river with high metal concentrations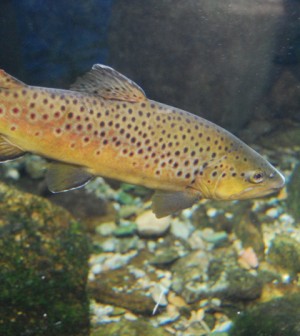 English scientists found brown trout surviving in a river with metal concentrations that would kill most wild fish, according to a press release.
Brown trout, from the polluted River Hayle, were compared to the same fish living in the cleaner River Teign.  Researchers from University of Exeter and King's College London found brown trout living in the Hayle had 19 to 34 times more metal in their kidneys and liver compared to fish living in the Teign.
During gene coding of the Hayle dwelling trout, the researchers found that the fish produce a protein, called metallothionein, which can bind, store and detoxify metals.  Researchers think this allows the fish to survive in the heavily polluted water.