Study predicts debilitating climate shifts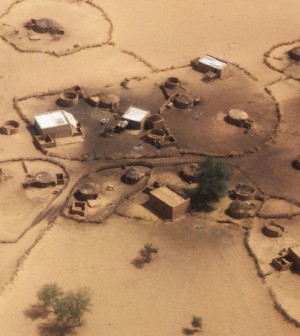 A study led by researchers at the Potsdam Institute for Climate Impact Research suggests that many regions throughout the world could face debilitating climate shifts by the end of the century if current greenhouse gas emissions remain consistent, according to a release from the institute.
Scientists from around the world collaborated on the project to generate consistent data through computer modeling.  The models show that areas in the Amazon, Mediterranean and East African regions are the most vulnerable to extreme temperatures, which could jeopardize crop yields, water availability and the overall health of ecosystems.
Researchers fear that the cumulative impacts of climate change could potentially make some regions virtually uninhabitable.
Image: A deserted village in Africa (Credit: John Isaac, UN Photo)