Susquehanna River Basin Commission focuses monitoring on consumptive use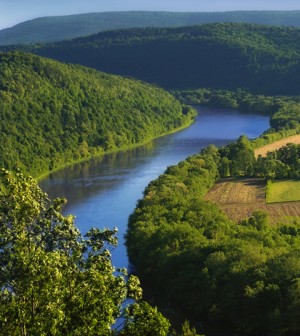 The Susquehanna River Basin Commission is focusing its monitoring efforts on consumptive use, despite calls for more extensive environmental assessments on the Susquehanna River, according to a release from the commission.
Commission workers will be quantifying regulated and unregulated consumptive use of the entire Susquehanna River.  The commission's goal is to quantify consumptive use for all those withdrawing water, from power plants to homeowners.
The water managers will use that data to create an interactive web tool that will give those drawing water from the Susquehanna information on water availability and consumption in their area.
Recent letters from environmental groups on the commission have called for more environmentally focused water quality assessments, especially before granting withdrawal permits to hydraulic fracturing operations.
The commission has an extensive water quality monitoring network with stations lining the river. They also perform aquatic resource surveys.
Image: Susquehanna River (Credit: Nicholas A. Tonelli, via Flickr)