Susquehanna River Basin Commission to hold public hearings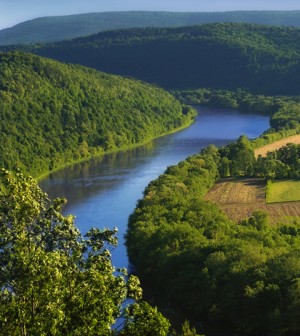 The public will be able to comment on water projects and management plans related to the Susquehanna River on August 26, according to a Susquehanna River Basin Commission release.
Hearings will be held in the Pennsylvania State Capitol.  The first hearing, on water withdrawal and consumptive use projects, will be held from 1 p.m. to 2:45 p.m.  The second hearing, dealing with the water management plan for the river, will run from 3 p.m. to 5 p.m.
Oral testimony at the hearings is welcome, but commenters are encouraged to give organizers prior notice.  Written comments can also be submitted.
SRBC will vote on projects and management items on September 19, three weeks following the hearing.
Click here to see more information on comment submission and hearing location.
Image: Susquehanna River (Credit: Nicholas A. Tonelli, via Flickr)