Swim Guide app adds water quality data on 5,000 beaches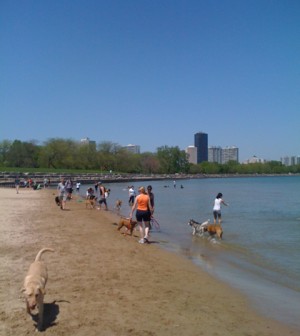 Canadian environmental group Lake Ontario Waterkeeper is expanding its Swim Guide smartphone app to cover 5,000 beaches across North America, according to the Hamilton Spectator. The free app provides information on water quality to users.
The app launched in 2011 with a focus on Lake Ontario beaches. From there, it has grown to cover much of the Great Lakes and Canada. In all, the app has gained water quality information on 5,000 beaches in the U.S. and Canada.
Much of the data comes from other Waterkeeper organizations which get the data from direct monitoring or government sources. The expanded content doubles the number of beaches covered by the app and an associated website – theswimguide.org – will also get an upgrade.
Image: A Lake Michigan beach in Chicago (Credit: Chris Hamby, via Flickr)