Swiss researchers find plastic particulate widespread in Lake Geneva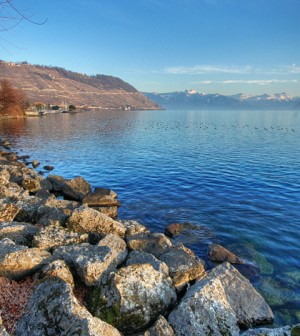 Researchers from a Swiss university found plastic particulate is widespread in Lake Geneva, according to a press release from the École Polytechnique Fédérale de Lausanne.
The researchers sampled the lake in several ways to quantify microplastic pollution. Every sample taken for the study, whether from bird droppings, fish dissection, beach combing or a net drag had plastic particles in it.
No quantity of just how much plastic is in the lake was given in the release. Further studies will evaluate plastic content of lakes and rivers across Switzerland.
Image: Lake Geneva at Cully, Switzerland (Credit: Carolina Ödman, via Wikimedia Commons)