Tennessee fish hatcheries threatened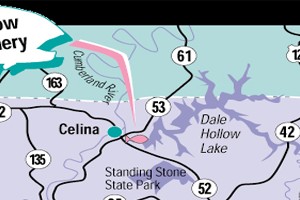 National fish hatcheries that narrowly survived budget cuts a year ago once again face an uncertain future, according to a report from the Knoxville News Sentinel.
Two of the hatcheries, Dale Hollow National Fish Hatchery and Erwin National Fish Hatchery, supply trout in Tennessee rivers where federal dams have altered natural conditions. The Dale Hollow facility provides more than half of the trout stocked in Tennessee and the Erwin facility sends eggs to hatcheries across the country. Federal officials are attempting to secure funds from the U.S. Army Corps of Engineers and the Tennessee Valley Authority.
Read more at knoxnews.com
Image credit: U.S. Fish and Wildlife Service